The Yawn That Changed My Life
Quick note: This clip comes from our archives - the "oldie but goodie" file. The current course videos are much more beautiful now, but we couldn't let this one go. Enjoy!
Download this video (iPhone .m4v, 480x270)
Interested to see what Leslie created after this shock to his system?
After loads of experimentation, countless teachers, thousands of students, authoring a book, and marinating for 35 years - YogaAnatomy.net Principles is the result.
Check out all the details and a full syllabus here...
Check out Preview Videos from all 3 trimesters here →
---
Want more free resources like this delivered to your inbox?
---
Images from the book Yoga Anatomy by Leslie Kaminoff & Amy Matthews
displayed on this website are used under license.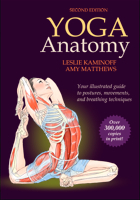 ---
Love learning with Leslie? Study with him personally online →
---