The 'Fuzz' Speech - Gil Hedley
Ever wonder what causes that creaky feeling in your body when you wake up in the morning?
Join Leslie for a special discussion about just this - courtesy of his friend, anatomist Gil Hedley.
Want more free resources like this delivered to your inbox?
---
Images from the book Yoga Anatomy by Leslie Kaminoff & Amy Matthews
displayed on this website are used under license.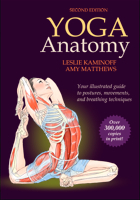 ---
Love learning with Leslie? Study with him personally online →
---